Southern Galilee Basin Long Excursion – Sept 23
5 September

-

16 September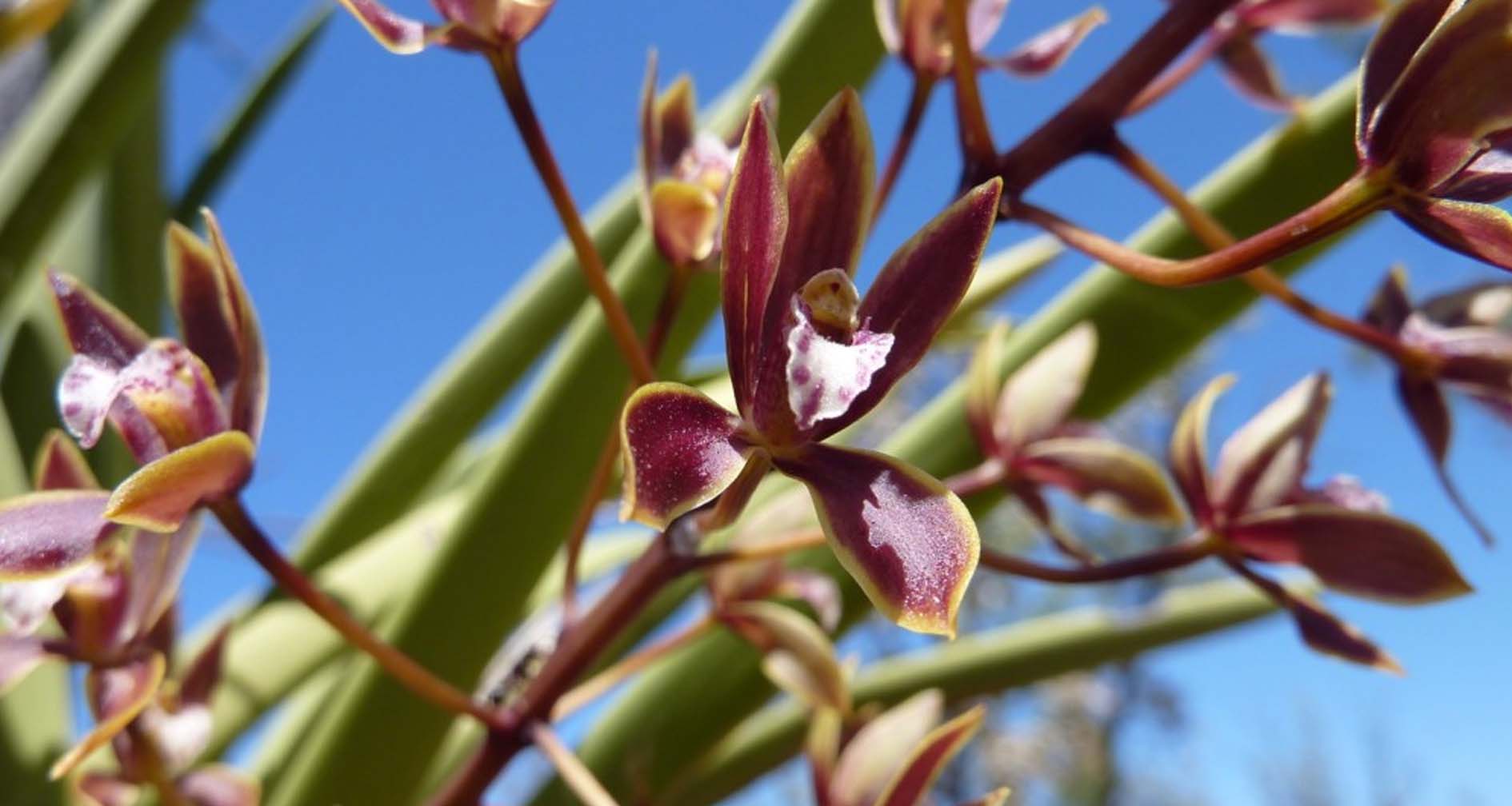 Bimblebox Nature Refuge
5 – 10 Sept 2023
LEADERS: Greg & Annie Neill
Alpha township
10 Sept 2023 (overnight)
LEADERS: Terry & Sally Johnsen
Cudmore National Park
11-16 Sept 2023
LEADERS: Terry & Sally Johnsen
PLEASE ENSURE YOU READ THE DETAILED INFORMATION FOR THIS LONG EXCURSION FOUND VIA THIS LINK: Long Excursion Information
Both Bimblebox Nature Reserve and/or Cudmore National Parks, in the southern Galilee Basin, preserve many habitats of largely intact remnant vegetation representing a surprising range of ecosystems; the variety or species is impressive, and they are especially notable for their plants and birds. The geography at Bimblebox Nature Reserve is largely flat, whereas Cudmore National Park has sandstone escarpments with the elevated sections only accessible by 4WD.
Location
The township of Alpha is about 1000 km from the northern suburbs of Brisbane, with only about 50 km difference in the distance between driving via Roma or via the Wide Bay Highway. Bimblebox Nature Reserve is about 50km north west from Alpha, and Cudmore National Park is about 100km north west from Alpha.
Additional information about these properties can be obtained via these links:
Bimblebox Nature Reserve:
https://bimblebox.org/about/
Cudmore National Park:
https://parks.des.qld.gov.au/__data/assets/pdf_file/0021/167016/cudmore-rpms.pdf
The owners have limited the number of campers for Bimblebox to 20 people. There is no limit on numbers for the overnight in Alpha, nor for Cudmore National Park.
People attending this long excursion are required to be financial members of Queensland Naturalists' Club Inc.
Access Road Conditions for Bimblebox and Cudmore
Both properties are accessed via well maintained dirt roads; however, with greater than 10mm of rain in a single event, these roads become slippery and boggy. Water is absorbed quickly but significant rainfall will likely curtail excursion activities. 2WD and low-clearance 4WD's should be able to access the camping area at both properties, however high-clearance 4WD's are required for tracks within these properties.
The organising team will match as many as possible "people to seats" in high-clearance 4WD's, and will notify successful registrants during the week of 7th August.
A waiting list will be maintained for this long excursion.
Additional information will be provided to all people who register for this long excursion.
Register
If you are a current member and interested in joining us please complete the form below. If you are not a current member but would like to join this excursion please sign up online here.
Closing Date for expressions of interest is no later than 5pm Friday 4th August 2023.