Sandy Camp Road Wetlands Reserve, Wynnum North – Excursion 12 Nov 23
12 November @ 7:30 am

-

5:00 pm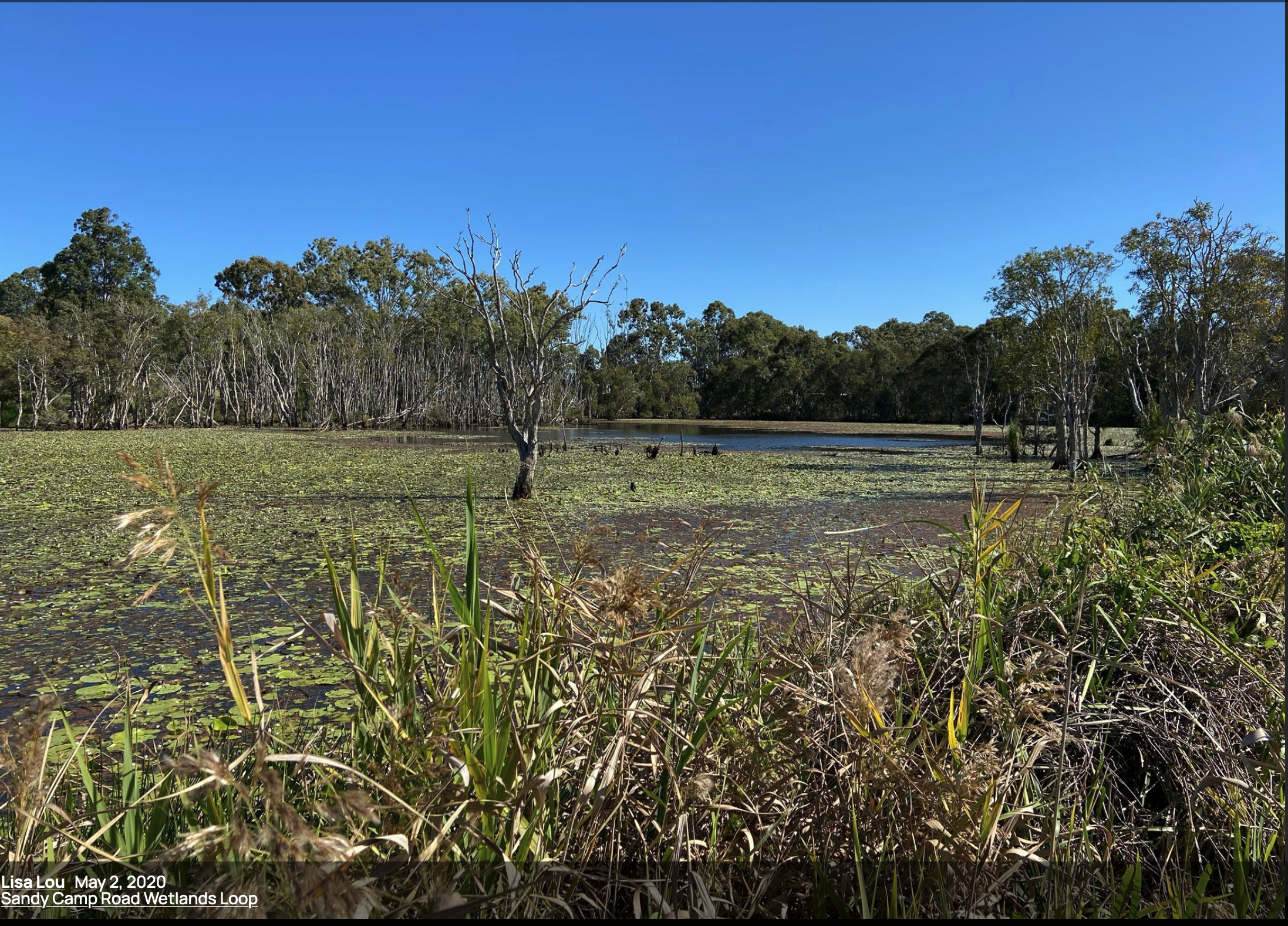 EXCURSION LEADERS 
Dick Copeman, Ron Carr
DATE AND TIME

Sunday 12th November 7.30am.
If you arrive later, please phone one of the leaders to find out where to join the group.
MEET AT
Adjacent to the entrance gate, northside of Sandy Camp Road, opposite the Iona College oval, Lytton.  (UBD Map 142 Q16)  -27.435622, 153.147196. A QNC sign will be there.
REGISTRATION
By email to excursion @qnc.org.au (no "s" in the word excursion) with Sandy Camp Wetlands in the subject line. Please include name and contact details of all attendees, mobile phone and email address. Guests are welcome.
DETAILS
Sandy Camp Road Wetlands Reserve consists of native trees, lagoons, swamps and open grasslands. It is one of Brisbane's few remaining freshwater wetlands and is a birdwatching hotspot for both bush and water birds, with over 200 species recorded there. There is also an Osprey nest on a tall pole.
The reserve has a number of wetland plants, including Telmatoblechnum indicum, formerly Blechnum indicum, the Bungwall fern, which was a staple food for Aboriginal people. Odonata and other insects are also prevalent.
The 3km of tracks are flat and mostly gravel.
OPTIONAL EXTRA

Stay for lunch at 12 noon at Elanora Park, Wynnum North, UBD map 143 G14, -27.427516, 153.169520 – entry at the northern end of Granada St, then follow road round to the left. After lunch walk the Wynnum Mangrove Boardwalk. Low tide will be around 3pm so waders and invertebrates should be visible on the mud flats.
AMENITIES
No toilets or water taps in the reserve. The nearest are in Granada St, Wynnum, UBD 143 G14.
DIRECTIONS
By car: Head east from the CBD along Wynnum Road, Junction Rd and Lytton Rd. Allow 30 mins approx. from the CBD.
Public transport: Take a Cleveland train about 30mins from the CBD to Wynnum North station. The reserve is a 10min walk or 3min bike ride from the station.
BRING 
Morning tea, lunch, hat, water, sunscreen, insect repellent, binoculars, camera, walking pole if needed, no pets.
If you are a current member and interested in joining us please complete the form below. If you are not a current member but would like to join this excursion please sign up online here.