QNC Club Meeting – 20th November '23
20 November @ 7:00 pm

-

9:30 pm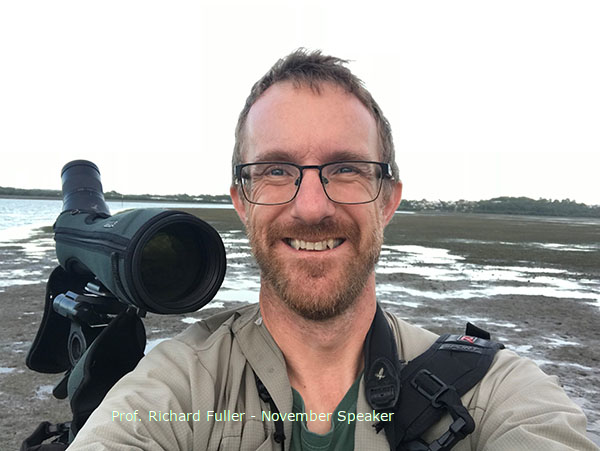 Please join us for the QNC Club November 2023 Meeting.
SPEAKER
Professor Richard Fuller, University of Queensland
Australia's migratory shorebirds: Breaking news!
Populations of shorebirds that migrate between the Arctic and Australia have crashed in recent decades, with some species such as the majestic Eastern Curlew declining by up to 80% in 30 years. Many species are now listed as national or globally threatened. I will briefly review the science that has revealed why these declines have happened. We will see that multiple threats are at play, from habitat loss in the Yellow Sea to agricultural conversion on the breeding grounds, hunting, and disturbance. On the flip side we'll also survey some of the amazing conservation efforts that have happened in the East Asian-Australasian Flyway over the last few years. The big question is whether these efforts have come too late. I will end the talk with some very recent data from an ongoing analysis at the University of Queensland suggesting that some of the fastest-declining species are now beginning to stabilize their numbers. Armed with evidence that conservation actions are starting to work, redoubling our efforts now could ensure these beautiful birds will continue to grace our skies and coastlines for generations to come!
BIO:
Richard Fuller is a Professor at the University of Queensland. He studies how people have affected the natural world around them, and how some of their destructive effects can best be reversed. The research group works on pure and applied topics in biodiversity and conservation, with a strong emphasis on building collaborative conservation to save migratory species. See www.fullerlab.org and www.facebook.com/fullerlab
Please arrive around 7pm for a 7.30pm start.