Mt Kaputar National Park via Narrabri NSW Excursion – Oct 23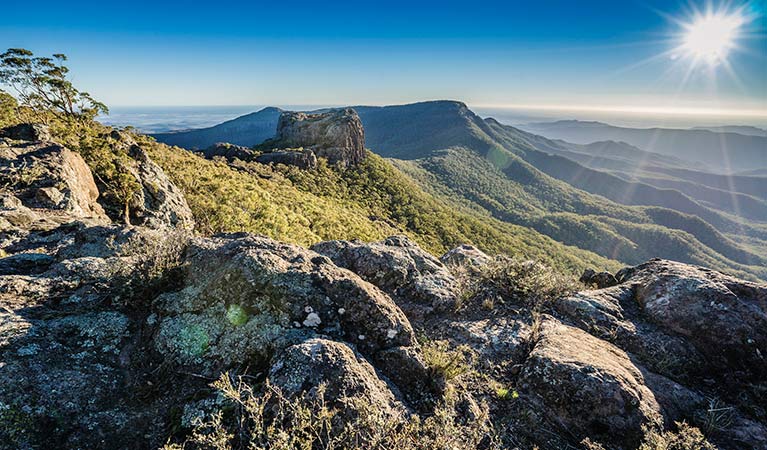 UPDATE: MID WEEK EXCURSION – MT KAPUTAR NP, 23-27 October 2023
More than twenty members have registered for this springtime 2023 excursion, which promises to be an interesting and successful citizen science experience. On 26 September 2023 two tent sites were still available at the Dawson Springs campsite, with six people and one vehicle permitted at each site. The cabins are fully booked. No caravans or motorhomes are permitted, although smaller trailers such as camper vans are permitted.

Altitude and cooler weather: The Dawson Springs campsite is located at an altitude of 1300 meters. This means temperatures at Dawson Springs campsite will be about 9 deg C lower than the temperature at Narrabri, so please prepare and pack accordingly.
Campsite bookings at Dawson Springs campsite can be found here:
https://www.nationalparks.nsw.gov.au/camping-and-accommodation/campgrounds/dawsons-spring-campground
More Information about the Park can be found here:
https://www.nationalparks.nsw.gov.au/visit-a-park/parks/mount-kaputar-national-park/visitor-info
If you are a current member and interested in joining us please complete the form below. If you are not a current member but would like to join this excursion please sign up online here.